Every week there are too many developments in the world of repair for any mere mortal to keep track of. Fortunately, Paul Roberts, the author of the Fight to Repair newsletter, is no mere mortal, at least when it comes to recapping the most important repair news. Each week, he highlights the biggest and most important repair story you need to know about.
As a special holiday offer, iFixit.com readers can claim a free, 60-day premium membership to the Fight to Repair newsletter. Visit fighttorepair.substack.com/ifixit to claim your premium membership!
The Big News:
US Appeals Court Not Convinced DMCA Stifles Free Speech
Look around for an answer to "why" product and device repair has become so difficult in the last 30 years and you're likely to come across references to the "DMCA"—that is, the 1990s-era Digital Millennium Copyright Act. Without delving into the legal nitty-gritty, the DMCA made it a crime to circumvent digital locks—like digital rights management software—for any reason, all in the name of preventing digital piracy. These locks make it impossible to replace the disc drive on an XBox or PlayStation, or fix a bunch of problems in tractors. But getting around them is illegal even for so-called "non-infringing" ends, such as academic research or making personal copies of the protected media, something that has long been allowed under the law.
Of course, a law that prevents an engineer from sharing open-source code or an academic from describing a particular method by which a digital lock can be circumvented sounds a lot like a law that is suppressing free expression. And that was the basis of a legal challenge to the DMCA filed more than six years ago in federal court, USCA Case #21-5195, Matthew D. Green et. al vs. U.S Department of Justice. (EFF has a nice write-up of it here.)
Last week, the Court of Appeals for the DC Circuit finally issued a ruling in that case that looked past the obvious harms caused by the DMCA and left intact a law that requires academic researchers, tradespeople, farmers, advocates, teachers, and tinkerers to come on bended knee to the Librarian of Congress every three years to beg for government permission to do their work.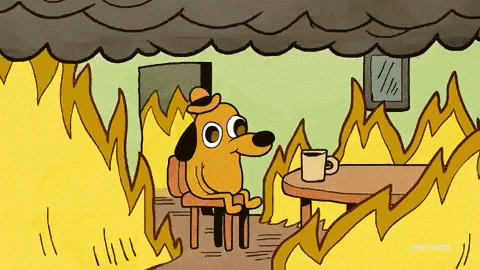 In ruling against Mr. Green, a renowned expert on cryptography, and his co-litigant, Andrew "bunnie" Huang, the inventor and device hacker (Bunny wrote the tome Hacking the X-Box, famous in hardware circles), the Appeals Court took a couple of different avenues. For Green—who intends to publish a book on anti-circumvention technologies—the D.C. Appeals Court found that he had no standing to sue because the U.S. Justice Department indicated to the Court they don't consider his book to be a violation of the DMCA and would not bring suit against him. (File under: "cold comfort.")
For Huang, who wished to sell software dubbed NeTVCR that allows individuals to capture and manipulate digital video streams for creative purposes in line with legal "fair use," the Court agreed that NeTVCR software was indeed a form of "expression," but that the function of Huang's software was to infringe copyright and, therefore, it was OK for the government to suppress that particular speech. More broadly, the Court's justices saw no issues with provisions in the law that require those seeking DMCA exemptions to undertake a costly and time-consuming legal process to win exemptions from the Librarian of Congress for activities that in every other way are already allowed under existing U.S. copyright law.
For proof that the law was working well, the Appeals Court cited the Register of Copyrights—which runs the US Copyright Office and "monitors 'changes to the copyright system spurred by digital technologies' and their impact on the DMCA… in order to assess the continued value of the statute." The Register had conducted a "comprehensive public study on the operation of section 1201" and "declined to recommend 'broad changes' to the DMCA, the Court noted. "'[T]he statute's overall structure and scope, it concluded, 'remain sound.'" (See also: Fox v. Henhouse).
Of course, everything is not "fine" with the DMCA. In the context of repair, the DMCA empowers corporations like Deere to use digital locks and the legal sanctions attached to circumventing them to prohibit its customers and independent repair providers from servicing and repairing Deere equipment. Cory Doctorow has called this a "Felony Contempt of Business Model"—a proliferation of "anti features" that shift power and money from owners to manufacturers.
So, while the Librarian of Congress allowed a DMCA exemption for software running farm equipment, the law still prohibits the distribution or sharing of software (again: software is a form of protected speech) for the purposes of circumvention. Practically, that means that it falls to each individual farmer to figure out his or her own way around the digital locks to perform maintenance—a highly technical and resource-intensive endeavor that few (if any) farmers are capable of. The result? The Librarian of Congress's much-heralded "exemption" for farm equipment has little practical application for most farmers. The same is true of the exemption for video game equipment.
It's not all bad news. As the EFF pointed out in a blog post following the ruling, the Appeals Court did not weigh in on critical issues in the case, including the argument that the DMCA is invalid on its face, not just as applied to the plaintiffs.
Resistance to the ban on circumventing these digital locks continues: Bills to change this law are under consideration in both the US and Canada.
Featured Guide
Left Joy-Con Joystick Replacement
The Nintendo Switch comes with two Joy-Con…
Other News